We pride ourselves on being a highly trained, patient-minded team. We love what we do and strive to give you the greatest experience possible! Take a minute and get to know us!
Amy Settle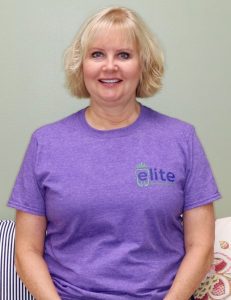 Amy Settle has provided comfortable quality care to the Colonial Heights area for more than 30 years. Amy graduated from East Tennessee State University's dental hygiene program in 1983 and feels the best part about being a hygienist is establishing relationships with others. Amy feels like the many friends she now helps on a daily basis are what really "keep her going!" Amy and her husband Roy have two sons, Douglas and Brandon. Together they attend Colonial Heights Baptist Church. In her free time, Amy enjoys gardening, traveling or spending time with her four legged buddy, Furby.
Traci Patten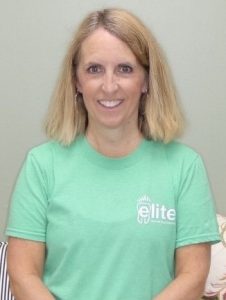 Traci Patten was born and raised west of East Tennessee. Way west, in fact, in the the state of Washington. Traci first landed in Tennessee in 2001 and started her dental assisting career in 2003 with Dr. Andy Collins.  Traci's spirit, enthusiasm and easy going attitude ensures that you will always have a positive overall dental experience.  Traci is the proud mother of two adult children Nathan and Mackenzie.  In addition to spending time with her children, Traci also spends time frequently hiking and kayaking in the beautiful East Tennessee foothills. Traci attends Celebration Church.
Michelle Gill

Michelle Gill wants you to be comfortable. She really does.  She strives to make the lives of her patients better by coupling state of the art dental techniques with a kind and gentle approach to patient care.  Michelle serves as your Expanded Functions Dental Assistant; her skill in this often difficult position are evident to all of her patients. Michelle, like Dr. Echard, has always been committed to making sure that you leave our office with the highest quality dental care available. Her 20 years of experience in the dental field has allowed her to see just about everything; she is a professional you can trust. Michelle has two beautiful children, Emily and Chris, and enjoys crafting, the beach, outdoor activities and Harley motorcycles.
Amanda Echard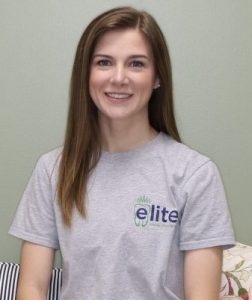 Amanda Echard graduated in 2010 from Bridgemont Community and Technical College with an applied sciences degree in dental hygiene. Amanda spent the first few years after dental hygiene school increasing her clinical skill and knowledge by working in two specialty areas of dentistry: periodontics and pediatric dentistry. She enjoys the challenges and rewards of working with patients and seeing their healthy, bright smiles. She and Dr. Echard both attend continuing education courses to make sure that they stay on top of the latest advances in the dental field. When Amanda isn't putting smiles on her patients' faces, she enjoys reading, jogging, crafts, spending time with family and friends, and most importantly, spoiling her furry babies, Penny, Lucy and Rita.
Dr. Eric Echard

Dr. Eric Echard completed his dental training at West Virginia University. After dental school, he continued his WVU education by completing a dental general practice residency program. Eric enjoys all aspects of dentistry, but his favorite part about being a dentist is taking the time to help people understand their own dental health, so that they can make the best treatment decisions for their personal needs. When Eric is not taking care of his patients, he enjoys golfing, bike-riding, hiking, and enjoying all of the natural beauty that East Tennessee has to offer.
Eric Echard and Amanda Echard were married in July of 2014 in Gatlinburg, Tennessee.  It was during their time together in Cleveland, TN, that they first fell in love with the beauty of the state.  Today, they happily call Kingsport home.